Assalamualaikum semua!
An earthquake with a magnitude of 6.9 had struck Thailand 69 miles from Chiang Mai. Gegaran dapat dirasai hingga ke Hanoi, Vietnam. Causing people to evacuated from tall buildings.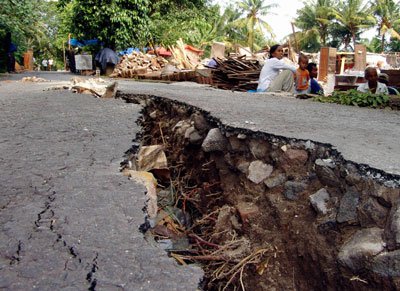 Nampaknya, earth is getting old and he's sick.
Source: Google Image
Semakin banyak earthquake or gempa bumi around Asia. Mintak Malaysia dijauhkan dari gempa bumi. Ya Allah, Selamatkan Malaysia. Marilah sama-sama kita berdoa agar Malaysia dijauhkan dari malapetaka sebegini. Amin.
Sources:
REUTERS, 24/03
15:20 CET